Year 6 Girls Football Tournament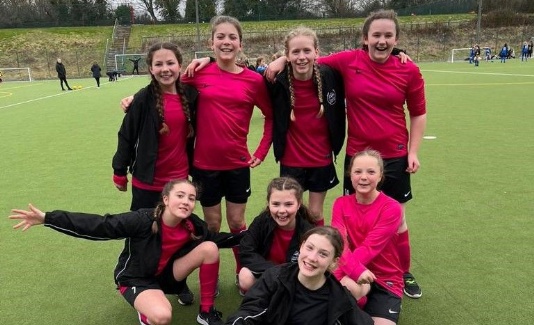 On the 28th February our Year 6 Girls' Football Team took part in the Tandridge Schools Football Tournament at Oxted School. The girls played very well making it through the group stage and the semi-finals to the final. Although they played well, they were unable to score and the match ended in a draw and went to penalties which unfortunately they lost.
Congratulations must go the all the team who showed real team spirit and enjoyment in the competition.
Well done.