Owl (Year 5)
Welcome to Owl Class
Teacher- Mrs Ricci
Teaching Assistant- Mrs Fisher Mrs Smith Miss Stanford
In Year 5 we are enthusiastic learners and are encouraged to try our best in everything we do. We are expected to work hard, but we have a lot of fun along the way.
This year, we will learn so much more! We will delve into World War 2 in History and then into the Amazon Rainforest in Geography. We learn all about our Extreme Earth, seeing how Tectonic Plates help form our planet and we will even explode our own volcano!
In Owls, we work towards our goals. We enjoy challenging ourselves and striving for perfection- by learning from our mistakes! There are many class rewards and incentives that will encourage us along the way. Why not try our class Chili Challenge?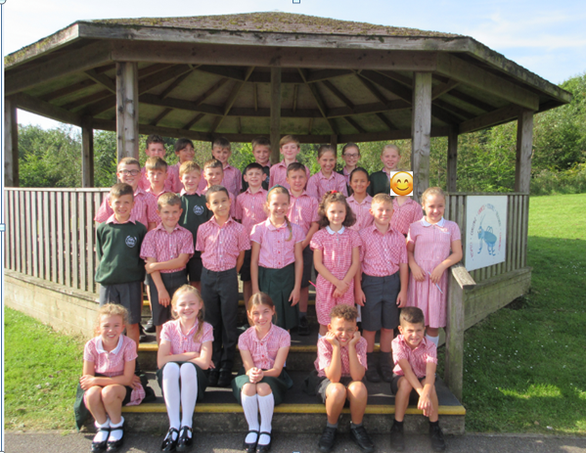 In every lesson, we will reflect on our learning and share our knowledge with one another. We incorporate our wonderful outdoor learning environment to create memorable lessons. We look forward to an interesting and inspiring year ahead!
Please click on the link to find out more about the YEAR 5 CURRICULUM
Autumn 1
We have had such a jam packed first half term! Our World War 2 History is well underway! We have learnt so many facts in class and also had a very exciting and educational trip to Newhaven Fort. We have found out lots of interesting details about how Biggin Hill played a vital role in the war and what Tatsfield would have been like in the early 1940's. In DT we have designed bomb shelters which we will destroy next term!
In our English has followed our History topic closely… Goodnight Mr Tom has been a hit so far! We have been engaged in the dramatic storyline and felt for the main character William Beech as he gets to grip with being a nine year old at the outbreak of war. Our in class writing has been influenced by the book; we have written diaries, WW2 stories and newspaper recounts from 1939.
In Maths, our focus has been on angles. We have compared, ordered, measured and drawn a range of different angles; we have played games to share our understanding on Mathletics. In Maths sets we have explored place value and got our heads around negative numbers and rounding to the nearest 1 million!
'Materials' has been our focus in Science we have expanded our vocabulary. We carried out a dissolving investigation and found out which materials were soluble. We chose the correct techniques for separating (such as magnetism, sieving) and managed to separate them out.